The Mistreaters
From Milwaukee, Wisconsin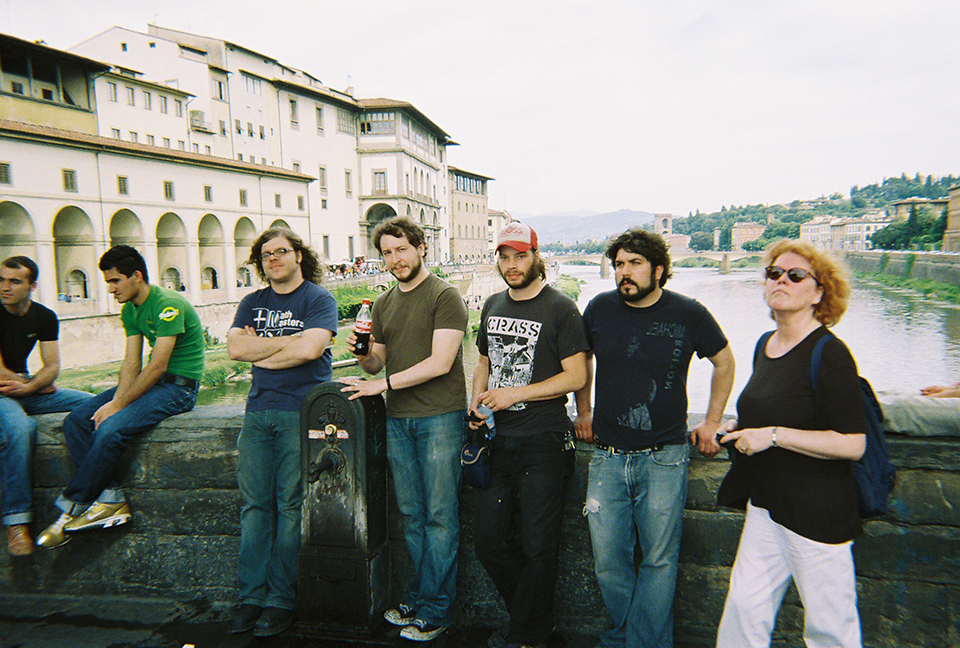 Forming in 1998 in Milwaukee, Wisconsin, The Mistreaters played their first show that New Year's Eve. Over the next few years they built a reputation as one of the Midwest's most celebrated underground rock and roll bands due to an explosive live show and relentless touring. The band released a 7″ in 1999 on Buffalo, NY's Big Neck Records, and their debut full length for the same label the following year. They released several more singles on labels like Flying Bomb (Michigan), Goodbye Boozy (Italy) and Yakisakana (France). Cross country treks and appearances at the Rust Belt Revolt, Horizontal Action Blackout and South By Southwest solidified the band's following and in 2003 the legendary Estrus Records released their sophomore album. That year also saw the band make their maiden voyage to Europe. Over the next few years, more singles and another trip to Europe followed, and the band released a live LP on guitarist Kevin Mistreater's label Dusty Medical Records. On December 30, 2011 the band played their final show at Milwaukee's Cactus Club.
Their hallmark sound of well planned catastrophe in a cesspit of lacerating guitar, alleyway drum thuds, and a frontman who's as rambunctious as a well groomed orangutang fresh out of the zoo, never misses… (Brett Cross, VictimOfTime.com)
Along with the Baseball Furies and Clone Defects these guys were the heart and soul of the Rust Belt garage-punk boom that I was lucky to live through. The band always delivered live, with one of the most punishing rhythm sections of the time, a guitar player who knew how to play killer riffs and a highly entertaining frontman. These guys had the balls to make garage-punk heavy, while everyone else was treble-charging the 'treaters attack was chock full of bottom-end pounding and even bordered on metal at times. And that's not to say they didn't have hooks either, as their songwriting was always catchy and full of memorable guitar parts… They sounded unique in a time when bands seemed to be striving to all sound the same. (Rich Kroneiss, Terminal Boredom)
Press
"

I've got a story. This one time I was riding this horse. It was like when I was a kid. There was this big line of horses, all these people going horseback riding. And my grandparents put me on, and I'm like, okay, I'm on a horse, and so, I'm behind this other horse, and my horse, for some reason feels the need to bite the other horse in the ass. Like, constantly. And I'm pulling on the reigns saying "stop it", you know, and the lady on the horse in front of me kept lookin' at me like I was doing it. And I was like, lady, I don't know, the horse is doing it. That's my story.

"
- Nada Mucho, Interview (2003)
Video
Live at Cactus Club
April 2001
Live at Center St Day
September 2002
Audio
I Think I've Had It (The Gories)
Singles & Unreleased 2xLP (DMR-31)
Juan Burguesa
Playa Hated To The Fullest LP (Estrus Records)
This Ain't Me
Playa Hated To The Fullest LP (Estrus Records)
SC Twist
Grab Them Cakes LP (Big Neck Records)