Midnight Reruns
From Milwaukee, Wisconsin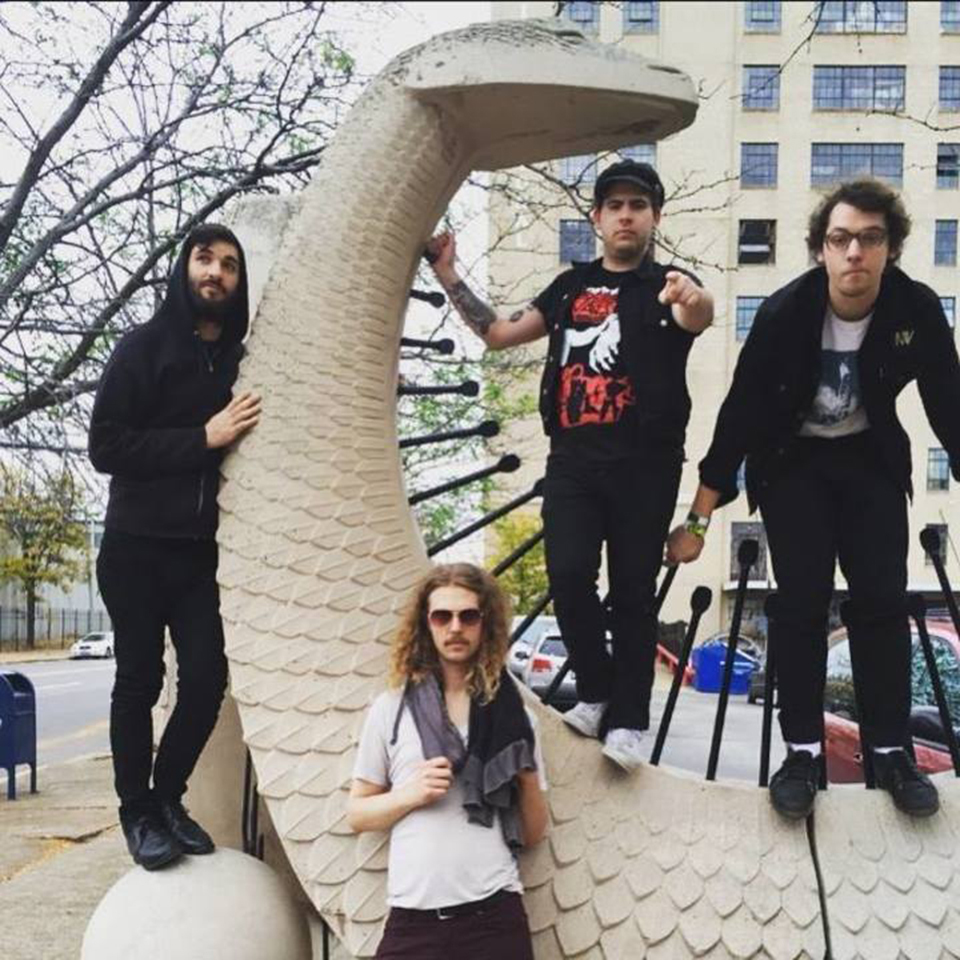 Midnight Reruns formed at the tail end of 2010 with the intention of making music that's about quality songwriting, playing off the strengths of each individual member, and pushing aside all current trends to focus on what works for them. 2015 saw the release of the "Ain't Gonna Find" EP followed by their sophomore album "Force of Nurture", which was recorded and produced by Tommy Stinson. The band has often been compared to Stinson's old band, frequently bringing to mind The Replacements' drunken swagger with deceptively intuitive songwriting that's as informed by DIY punk as it is throwback pop.  This is not to suggest they are your run-of-the-mill pop-punk band; this is a GUITAR band. Influenced by classic guitar duos like Gorham and Robertson (Thin Lizzy) or Verlaine and Lloyd (Television), guitarists Graham Hunt and Karl Giehl play off each other with a natural easiness reserved for those with years of mutual musical obsession.  Live, they have been described as "aggressive slack…not posing, not shoegazing, just throwing it down".  2017 brought the band's third LP "Spectator Sports", recorded with Wisconsin studio wizard Justin Perkins. Midnight Reruns are one of those bands that make discerning listeners rejoice in the pure joy of rock n' roll. Share a joint with your dad and turn it up to deafening volumes.
Press
"

Midnight Reruns have already shown adventurous tenacity in doing things their way and crafting their own unique brand of guitar-drenched power-pop and rock and roll. Thanks to its members' experience playing in bands and friendships since they were teenagers, the band exudes a confident and tight chemistry...

"
- Paste Magazine
"

Back when he was in high school, Graham Hunt – singer and guitarist for the Milwaukee-based rock band Midnight Reruns – was obsessed with The Replacements...

"
- OnMilwaukee.com
Video
Canadian Summer
Force Of Nurture LP (DMR-45)
King Of Pop
Midnight Reruns LP (Goodland Records)
Audio
Hold Up The Mirror
Spectator Sports LP (DMR-52)
Scorpion
Spectator Sports LP (DMR-52)
There's An Animal Upstairs
Force Of Nurture LP (DMR-45)
Ain't Gonna Find
Force Of Nurture LP (DMR-45)