Head On Electric
From Milwaukee, Wisconsin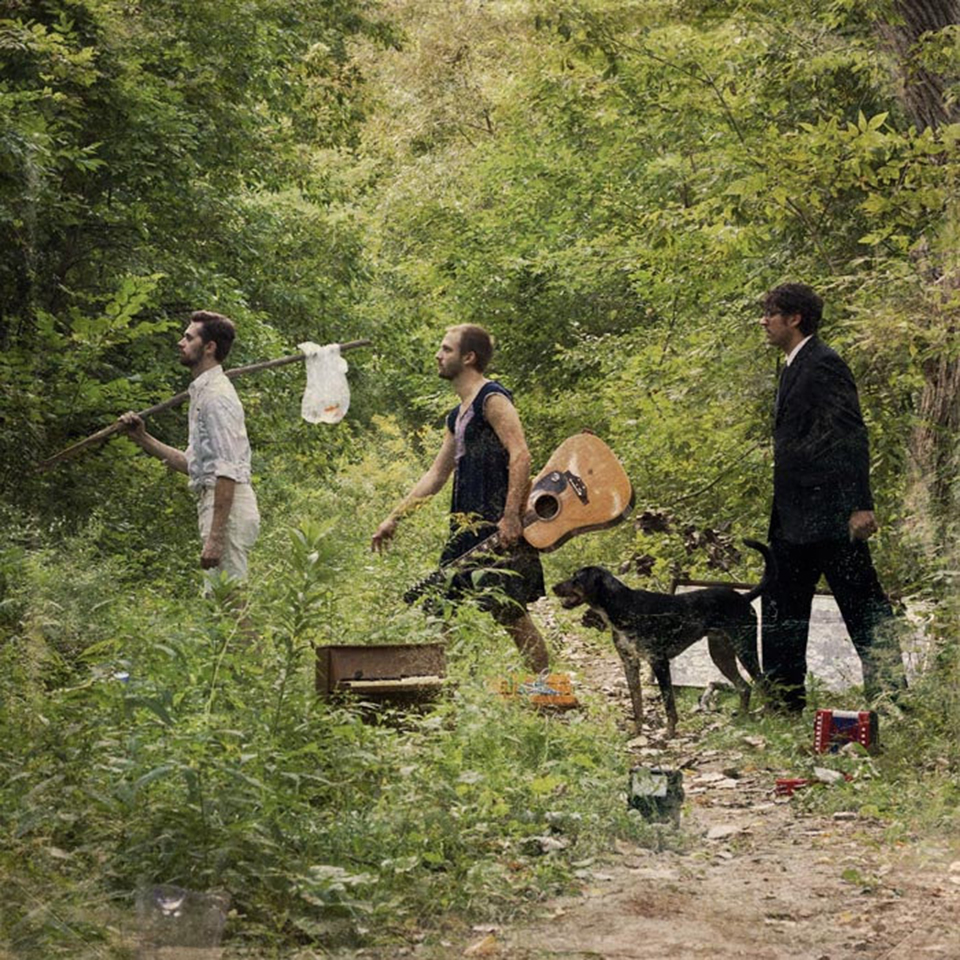 For a city that many people regard as a rest stop between Chicago and Minneapolis, Milwaukee has produced some of the greatest, most innovative music of the past several decades. While the members of Head On Electric (Eric Oley, guitar and vocals; Steve Deau, bass and vocals; Cole Juntila, drums) would probably balk at being included in such company, their new album Sleep Slaughter Sheep is certainly a contender for record of the year, Midwest Division.
Opening with the balls-out pop-garage yowl of the title track (reminiscent of the Kinks on a particularly nasty bender) and barreling through genre-bending tunes like the surf-psych "Up to You" and plaintive tunes such as "Through the Cobwebs," before finishing with the echoey, dreamlike "Beside These Parts", Sleep Slaughter Sheep marks Head On Electric as songwriters for whom boundaries are irrelevant, and musical history is paramount. They bring to mind Nuggets-era garage, the squalling melodiousness of the Jesus and Mary Chain, and early-'60's British beat sounds, all at once.
Recorded at several locations, including Sounds OK Studios with Josh White (of the White Faces) and the family cabin of Goodnight Loving's Andy Kav (resulting in the consumption of hundreds of beers in a three-day period), Sleep Slaughter Sheep is a departure from Head On Electric's previous recorded output (including 2006's cassette-only Obscure Loaded Spring Water, 2007's Want Nothing, and 2009's Purple Death Demos, amidst various split 7-inches). SSS may not be slicker than those releases, but it is certainly more assured, and worthy of a spot on any radio station's playlist.
As regards live performance, Head On Electric are committed to rock, as evidenced by their statement that they are dedicated to, in their words, "Touring as much as we can between real life jobs like dishwashing." Live, expect frenetic, no-holds-barred sets, and, possibly, excessive volume.
Shows
October 5, 2018 - Madison, Wisconsin @ Crystal Corner -
Info
October 26, 2018 - Milwaukee, Wisconsin @ Circle A
Video
Ghost Hunter
7" (Terror Trash Records)
Beside These Parts (from SSS LP)
Live in Milwaukee 2010